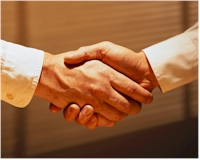 Calendar
My teaching schedule for the 2017-2018 school year
---
All calendar days (M - S) are regular lesson days, except:

Back to the Top
MONTH
DATE
DAY
HOLIDAY
LESSON CHANGES
Fall to Winter 2017
September
4th
Mon
Labor Day •
No change
October
27th
Fri
Nevada Day
No change
November
10th
Fri
Veteran's Day
No change
23rd — 24th
Th — Fri
Thanksgiving
Lessons will be rescheduled
December
25th — 30th
Mon — Sat
Winter Break
Holidays — No Lessons
Winter to Spring 2018
January
1st — 6th
Mon — Sat
Winter Break
Holidays — No Lessons
15th
Mon
Martin Luther King, Jr.
No change
February
19th
Mon
President's Day
No change
March
26th — 31st
Mon — Sat
Spring Break
Holidays — No Lessons
April
29th

Sun

RECITAL ‡

[Sahara West Library]

May
28th
Mon
Memorial Day
No change
Summer 2018
June
No changes
July
4th
Wed
Independence Day
Lessons will be rescheduled
16th — 28th
Mon — Sat
Summer Break
Holiday — No Lessons
August
No changes
• I teach on many school holidays and days off. If you plan to not attend on these days, please let me know 24 hours in advance.
‡ This recital date is tentative. It has not been officially secured as the public library system does not allow scheduling more than six months in advance. This date will be verified or changed later. Stay tuned.
All dates and lesson changes subject to change.

Back to the Top