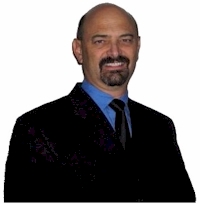 No Registration or Sign-Up Fee!





"I help my students believe in themselves."
About Me:
I'm John J. Giangrande and welcome to my website.
I'm a former California and Nevada classroom music educator.
I am a trained, experienced teacher:
• I have 30 years experience teaching in both classroom and private settings.
• In classroom settings, I taught, directed and wrote curriculum for:
piano laboratories
guitar classes
concert bands
string orchestras
choirs
• I have literally taught thousands of students to play and enjoy music. • Musically, I am classically trained, earning a bachelors degree from the University of California at Santa Barbara. • My teaching education came from earning a Secondary Teaching Credential in Music at San Jose State University.
I am a patient, easy-going teacher. I do my utmost to make the experience of learning enjoyable. I enjoy helping dedicated students reach their educational goals.
Want to learn more about me?
May I suggest:

Back to the Top
Learn more about what I do?
May I suggest:

Back to the Top
About What I Do:
I teach private piano and guitar lessons in your home or online.
I offer private lessons to children (6-years-old and up) and adults.
Beginning students are always welcome. Our first meeting is 100% free. There is no obligation.
Contact me
with questions.

Back to the Top
---
Frequently Asked Questions:
---
Practicing Resources:

Back to the Top
Los Gatos, CA Cupertino, CA Campbell, CA Santa Clara, CA Sunnyvale, CA San Jose, CA Mountain View, CA Los Altos, CA Los Altos Hills, CA Milpitas, CA Stanford, CA East Foothills, CA Palo Alto, CA Scotts Valley, CA East Palo Alto, CA