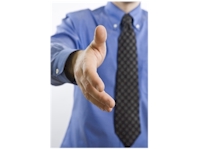 Recommended Links
I recommend the listings below.
If you'd like to be added to this page, please contact me.
I openly invite all music businesses, professionals, educators, technicians, etc... to please contact me about how we may help people with their music education and product needs. I look forward to hearing from you.
If you are looking for a teacher that travels or looking to purchase a musical instrument from a local store, consider the following:
Family Music Centers:
familymusic.com
Guitar Center:
guitarcenter.com
Las Vegas Pianos:
lasvegaspianos.com
Sam Ash:
samash.com
Southern Nevada Music:
southernnevadamusic.com

Back to the Top
Classroom teachers, contact me regarding assisting with guitar or piano at your school. Private teachers, let's discuss collaborative recitals, link exchanges or maybe you just want to introduce yourself.

Back to the Top
Piano Tuner: Bob Lynch
Cell: 702-203-9678
Piano Tuner: John Niems
Cell: 702-845-8450
Alternate: 702-362-1548
Email: niemsong@aol.com
Website: https://johnniems.com/
Piano Mover: Joe Maffei
Ph: 702-343-3578

Back to the Top
Photographer: George Frenchman
Cell: (702) 809-1108
Email:
georgejr_89103@yahoo.com

Back to the Top
I'm sorry if I've left you out! But, please contact me anyway!

Back to the Top